Activities
Outline
The Children's Music Revival Fund is part of the Japan Musical Instruments Association Secretariat, and collects and manages funds for School Music Revival project activities. Donations from Association member companies, corporations and individuals will be used to inspect, repair and maintain school musical equipment (primary activities), purchase or replace irreparable musical instruments, support concerts and other music activities in the earthquake and tsunami areas (secondary activities), and promote project participation by corporations (the Enlightenment Project).

Primary Support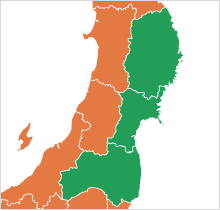 We will inspect, repair and help maintain school musical equipment belonging to preschools and primary, middle, and high schools.
Target Area: Iwate, Miyagi and Fukushima Prefectures (the region corresponding to seismic intensity of 6)
※Approximately 1,800 schools
※We will consider applications from earthquake and tsunami damaged regions outside the targeted survey and inspection area (Iwate, Miyagi, and Fukushima Prefs.), and from schools other than preschcools or primary, middle, and high schools (such as nurseries or various other types of schools) and grant them on a case-by-case basis.

Targeted Musical Instruments and Educational Tools

Local retail associations are leading the damage survey and inspection campaigns, and as soon as we have a reasonable grasp of conditions (presumably by the end of September 2011), we will share that information with the inspection divisions of the manufacturer and wholesaler associations. We will compile an interim report by the end of September 2011 to confirm the state of funds-procurement and repair expenses incurred, and analyze the content and structure of secondary activities.
Secondary Support
We will support the purchase and replacement of irreparable musical instruments, and support local concerts and other children's music activities.

1. Support for purchases of instruments beyond repair
Musical instruments and equipment targeted for support by the Children's Music Revival Fund are those handled by the Japan Musical Instruments Association, with the main categories illustrated below.
Pianos, electronic organs, organs, electronic keyboards for schools, percussion instruments, parade instruments and tools, recorders/melodicas/accordions/harmonicas, wind instruments, traditional Japanese instruments, and stringed instruments.
2. Support for activities such as local concerts and other musical activities in the affected areas
We will apply funds to cover costs for children's musical activities in various locations.
The Enlightenment Project
We will announce various activities on this site.
Fundraising from events and musical instrument stores nationwide
Official Media Partner